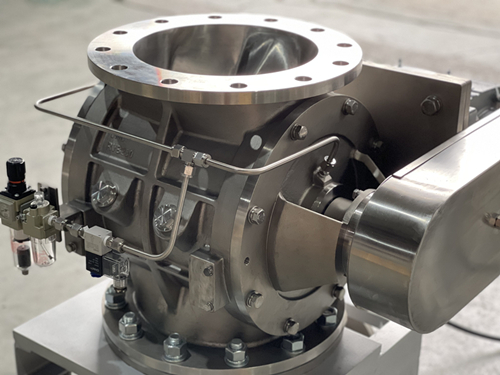 Maintenance requirements for a rotary valve vary depending on your material type. If your product is abrasive, corrosive, or prone to buildup, it may accelerate wear-and-tear on your valve and demand additional maintenance.
Some valves come standard with coatings that resist corrosion and prevent sticky products from accumulating on surfaces. Others can be coated to resist abrasion from harder, more rugged materials.
When it comes to food-grade materials, a valve built on rails can drastically speed up the process of cleaning, maintenance and checking tolerances. Other types are designed to optimize air flow, so material doesn't have a chance to stick in the first place.
In all cases, your choice can have a significant effect on the valve's lifespan, efficiency and maintenance requirements.